Sorting plants
for material
selection
CUSTOM AND
MADE IN ITALY
SINCE 1955
Sorting plants for the selection of:
Assimilable solid waste
Plastic materials
Paper and cardboard
Metals and tin
Light multi-material
Heavy multi-material
Municipal solid waste
Wood and textiles
OMM Telandro builds customised sorting plants for manual recycling material sorting. Custom-made work stations for sorting plants with 4 workstations or more, robust sorting lines with installation and testing at production plants all over the world.
Each sorting plant can be customised in every aspect, from size to colour, without compromising on quality and designed to be durable over time.
OMM Telandro
sorting plants
Each line is studied and designed according to the customer's requirements and to the quantity and type of material to be processed. The platform is made of welded and bolted metal structures, equipped with perimeter safety railings, one or more inclined access ladders and hoppers for the discharge of the materials intercepted in the boxes below.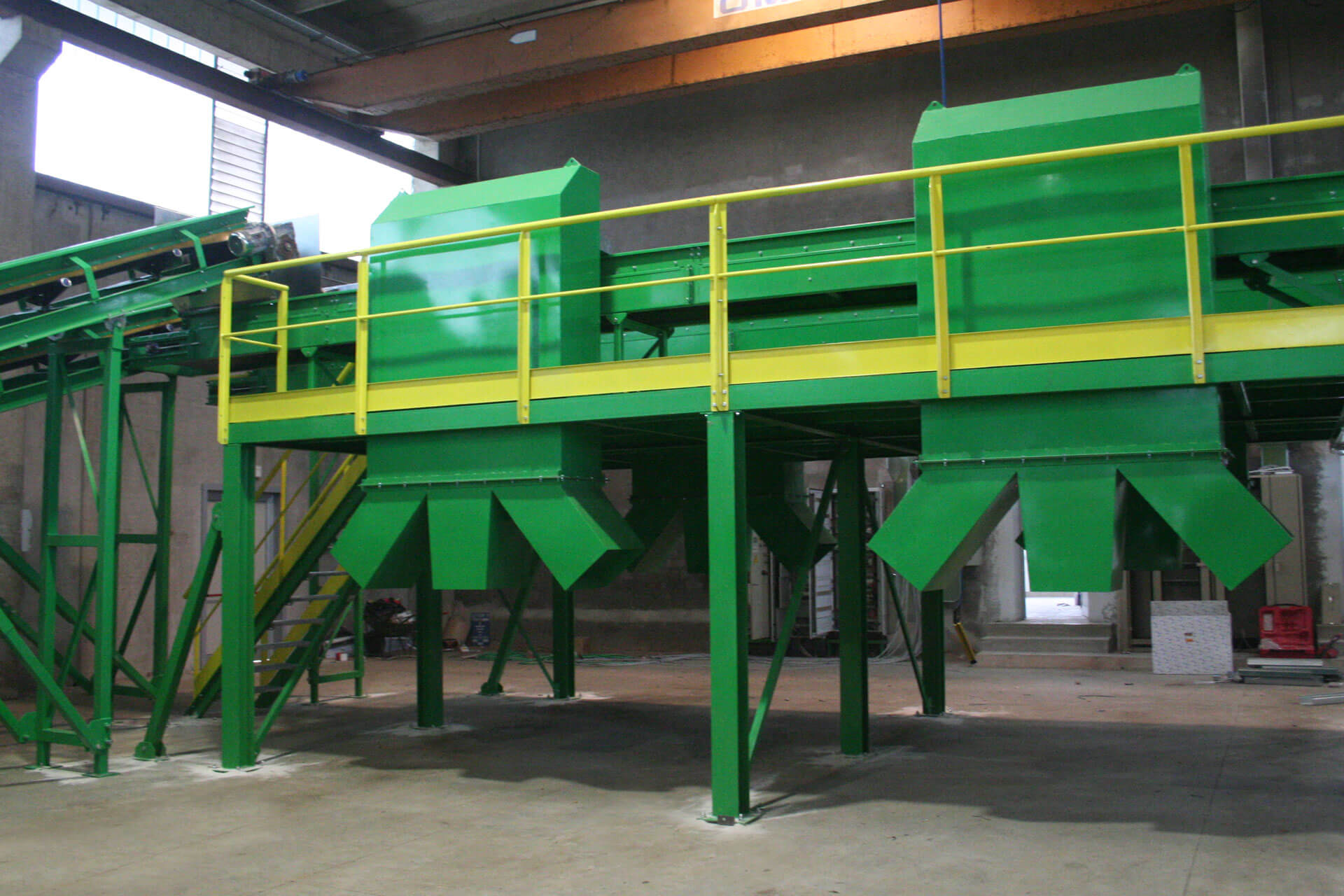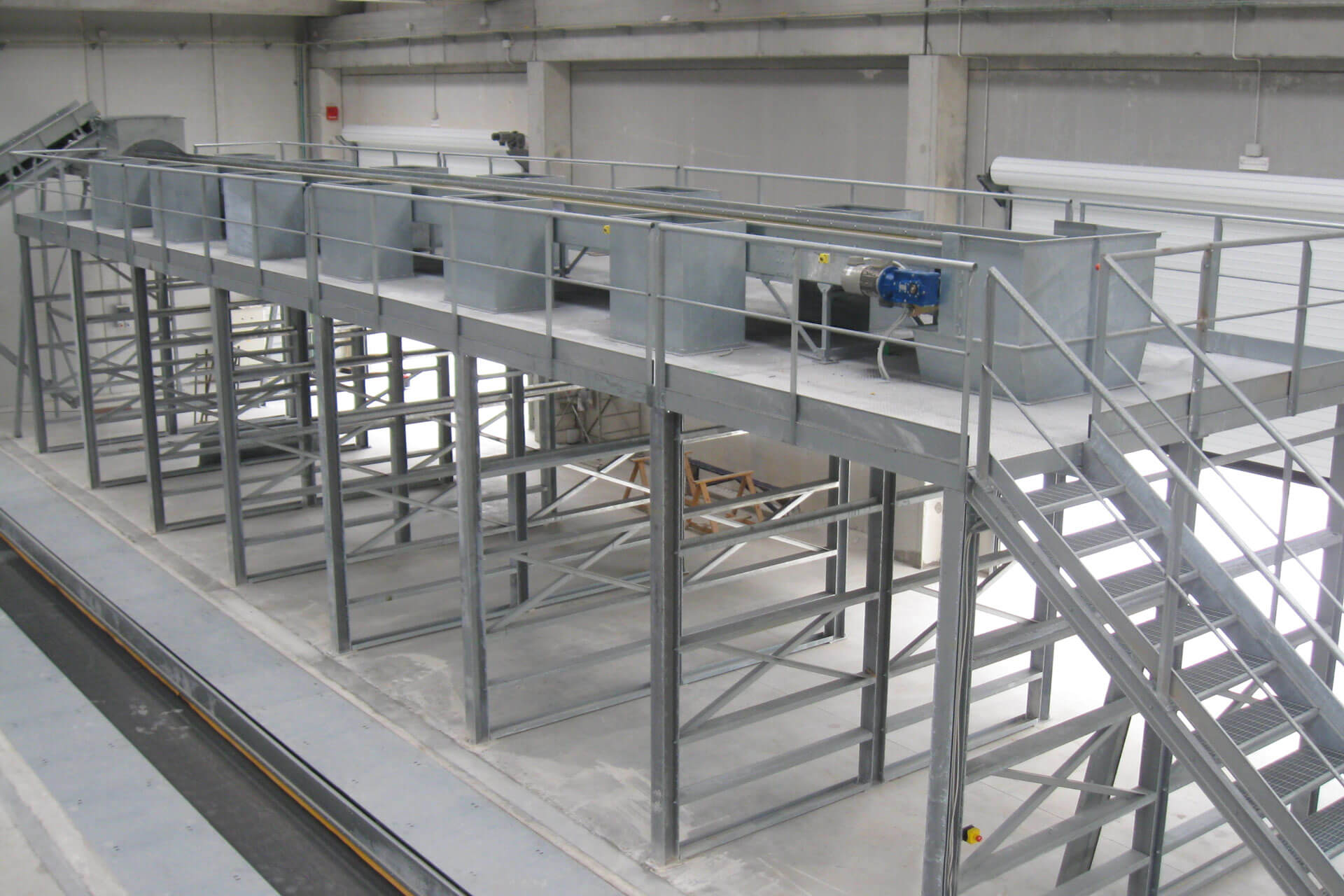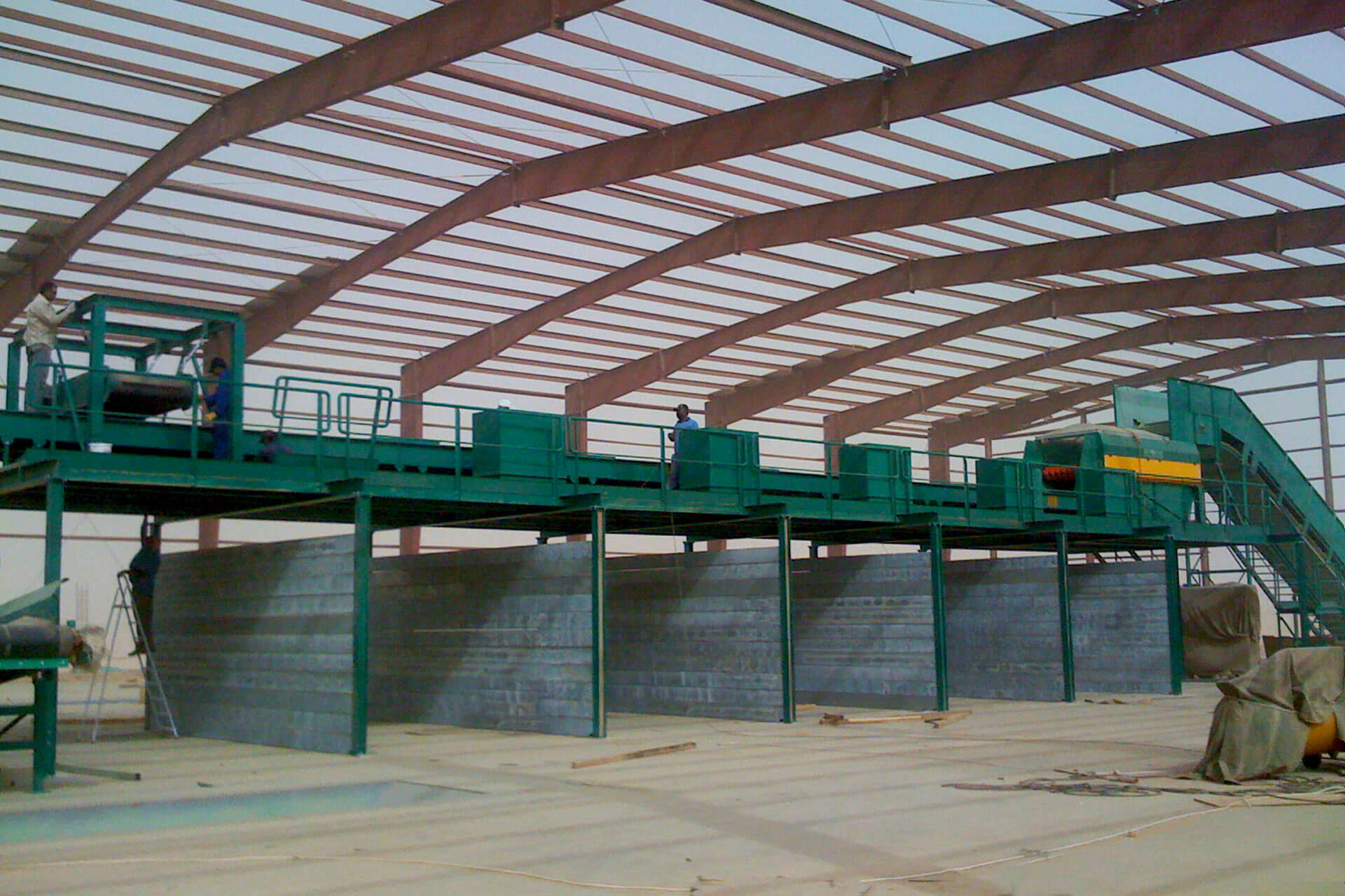 "The efficiency of OMM sorting plants also lies in creating the best working conditions for manual sorting."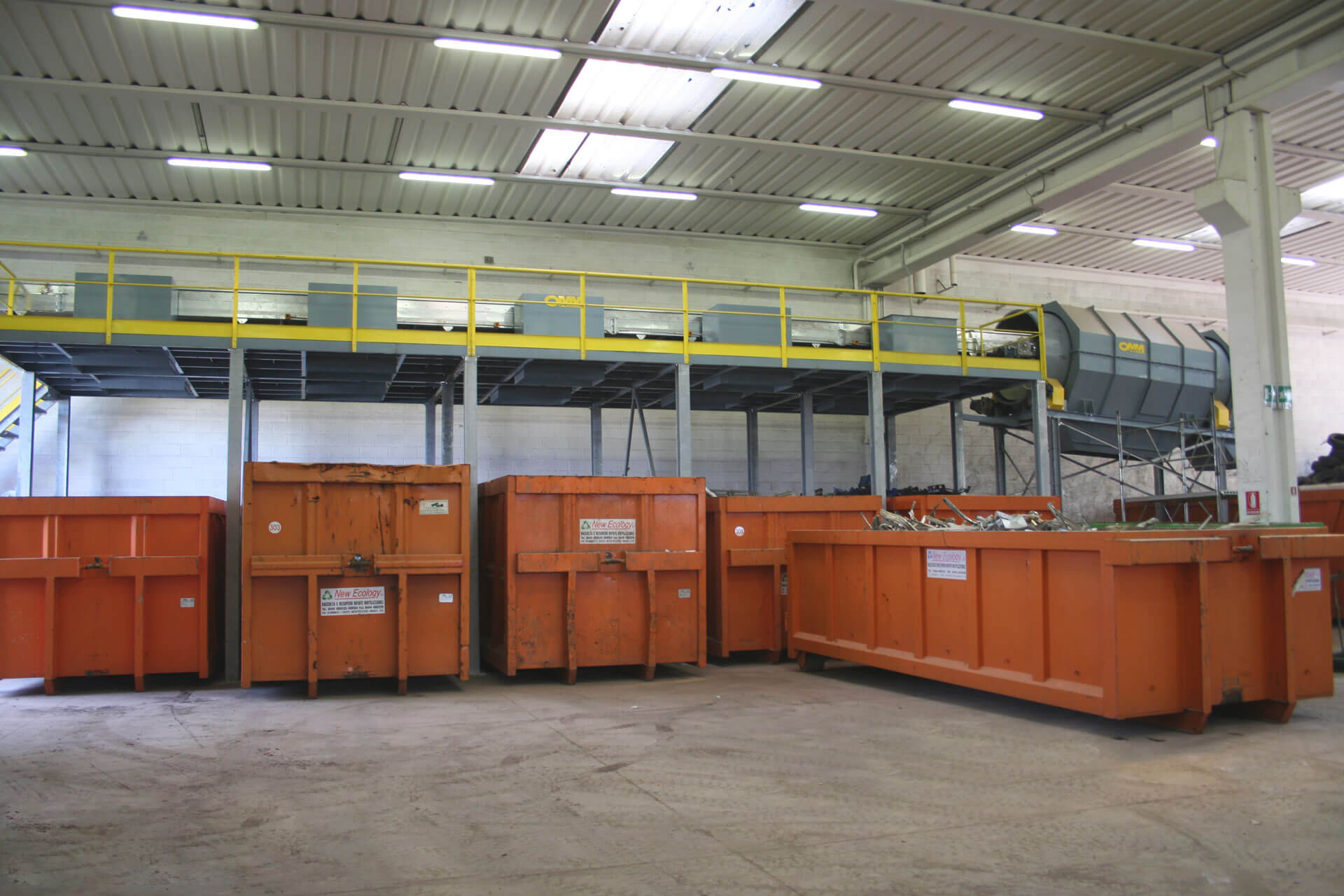 Manual
sorting plants
for recycling
The work surface of the OMM sorting plants can be made of non-slip sheet metal or with a lower support made of pressed metal, multilayer overlay and non-slip rubber on top. Above, the material selection plant can be equipped with a cabin with a metal supporting structure, insulating panels, aluminium opening windows and an aluminium door with an anti-panic handle and safety glass. It can also be supplied with a lighting system, emergency lights and air treatment system with climate and heating.
Customer-specific sorting lines
The sorting lines can be 600mm wide for single-side sorting, up to 1.400mm wide for double-side sorting. The sorting plant can include an intermediate section (or discharge head) made of stainless steel, for any inverter-driven iron remover. In the lower support section, metal divider sectors are built on request for boxed storage of the various products.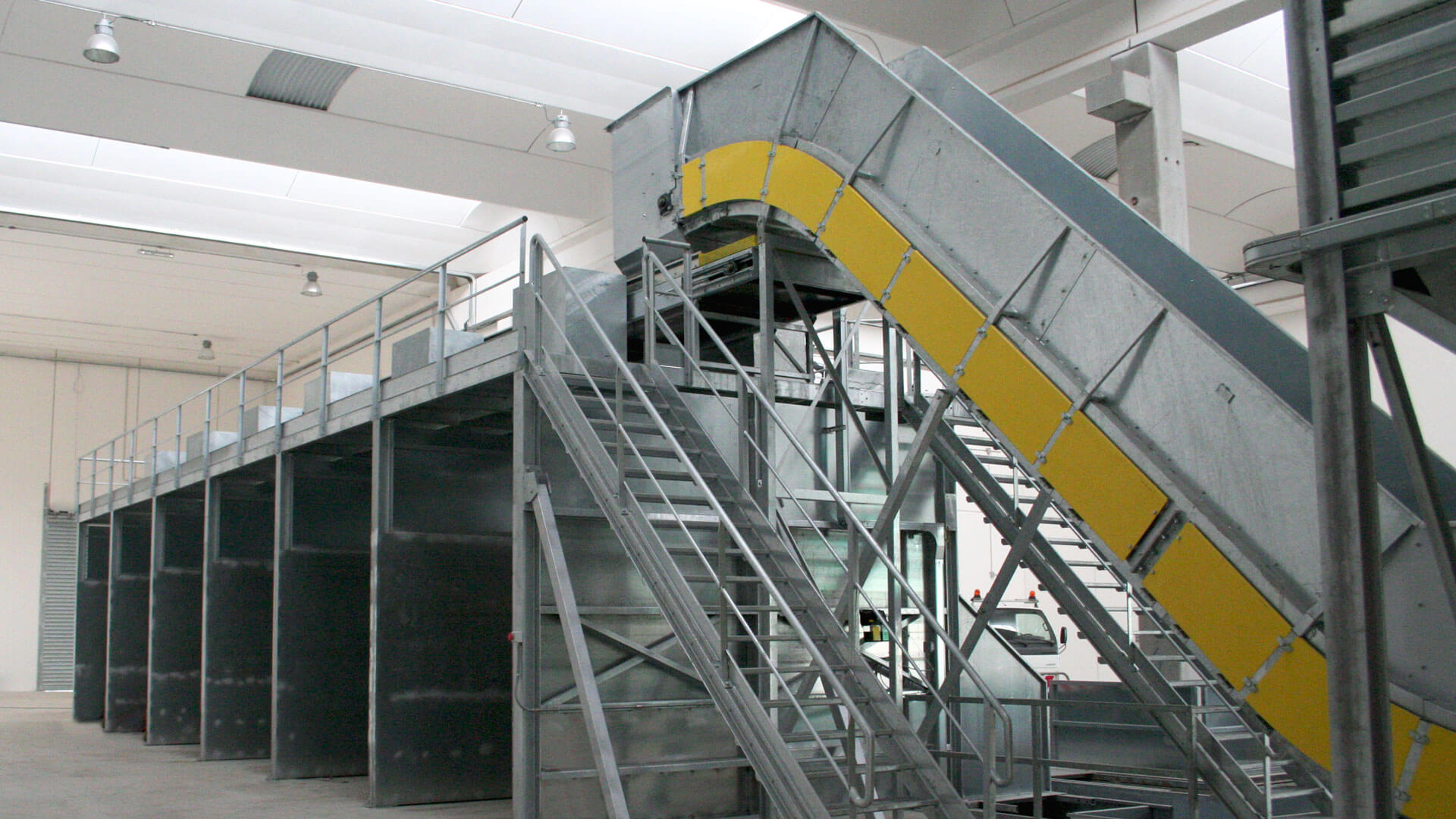 Plants and
sorting lines
for material
selection
OMM Telandro sorting plants maintain a high working efficiency both with new crushers and, according to the requests and design requirements, with those overhauled and guaranteed by the intervention of our qualified technicians.
All the sorting lines comply with current regulations and EU directives 89/392 CE and subsequent. We can supply the plants ex works or directly to your site with subsequent assembly and testing.
Write us for further information