Mobile
crushing
plants
NOT STANDARD
EASY TO USE
CUSTOM MADE
Easy functioning
Compact and functional dimensions
Robust construction
New or reconditioned crushers
These are the special features and prerogatives of mobile crushing plants custom made by OMM Telandro engineers. Semi-mobile crushing plants with variable capacity, for the processing or disposal of inert waste and/or demolition debris.
"Crushing machines designed and made in Italy since 1955."
OMM Telandro
crushing machines
and plants
The mobile crushing machines designed by OMM are extremely simple to use, made to last and without various non-essential components or accessories. They are plants for crushing inert waste designed for the construction sector, therefore robust in every aspect, with great oversizing in profiles and thicknesses. The mechanical and electrical components used, such as adapters, electric motors, bearings, etc., are of the best brands.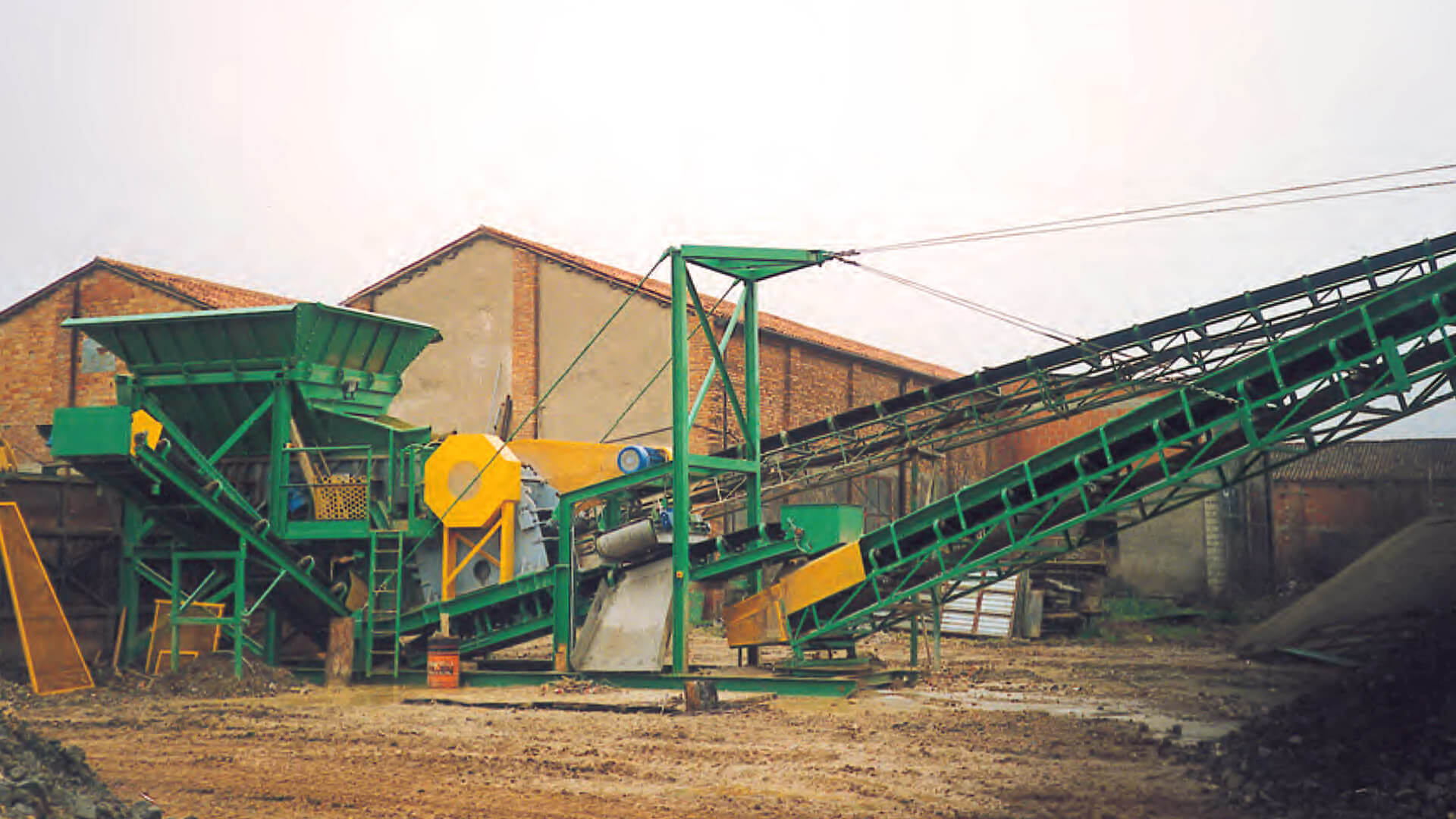 Transportable
and semi-mobile
crushing plants
Transportable version: the plant can be loaded fully assembled on low-bed semi-trailers with auto crane or with self-loading systems. In this case, primary crushers with a maximum dimension of 750x700mm or 800x500mm can be mounted.
Semi-mobile version: The plant is equipped with skids for positioning on site, and can only be transported if disassembled. In this case, crushers of the same or larger dimensions can be mounted.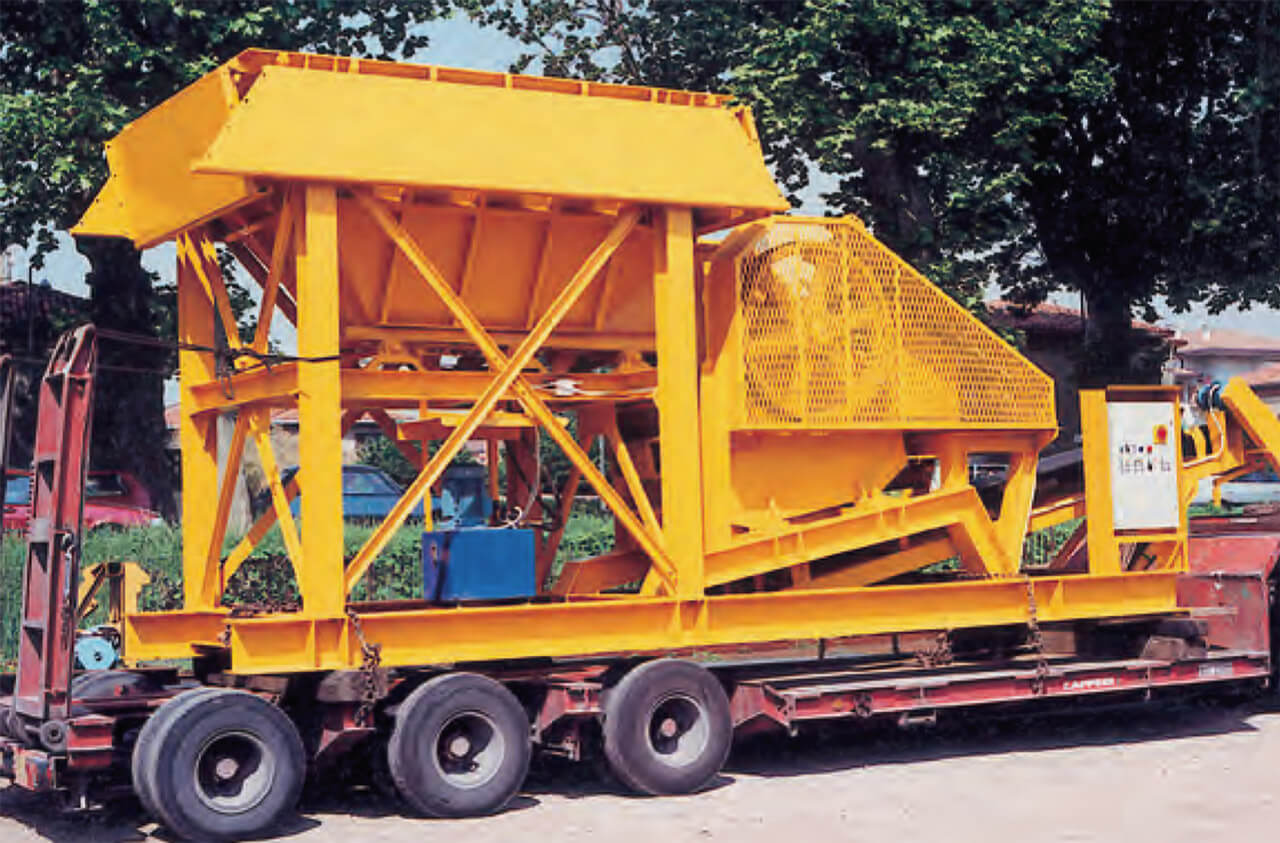 Custom made
solid crushing
plants
Thanks to in-house production, each OMM crushing plant can be set up according to the specific needs of the customer, with the possibility of requesting special applications such as: hydraulic self-loading systems, mechanical or hydraulic drawer feeders, built-in generators, deferizers, storage belts and much more.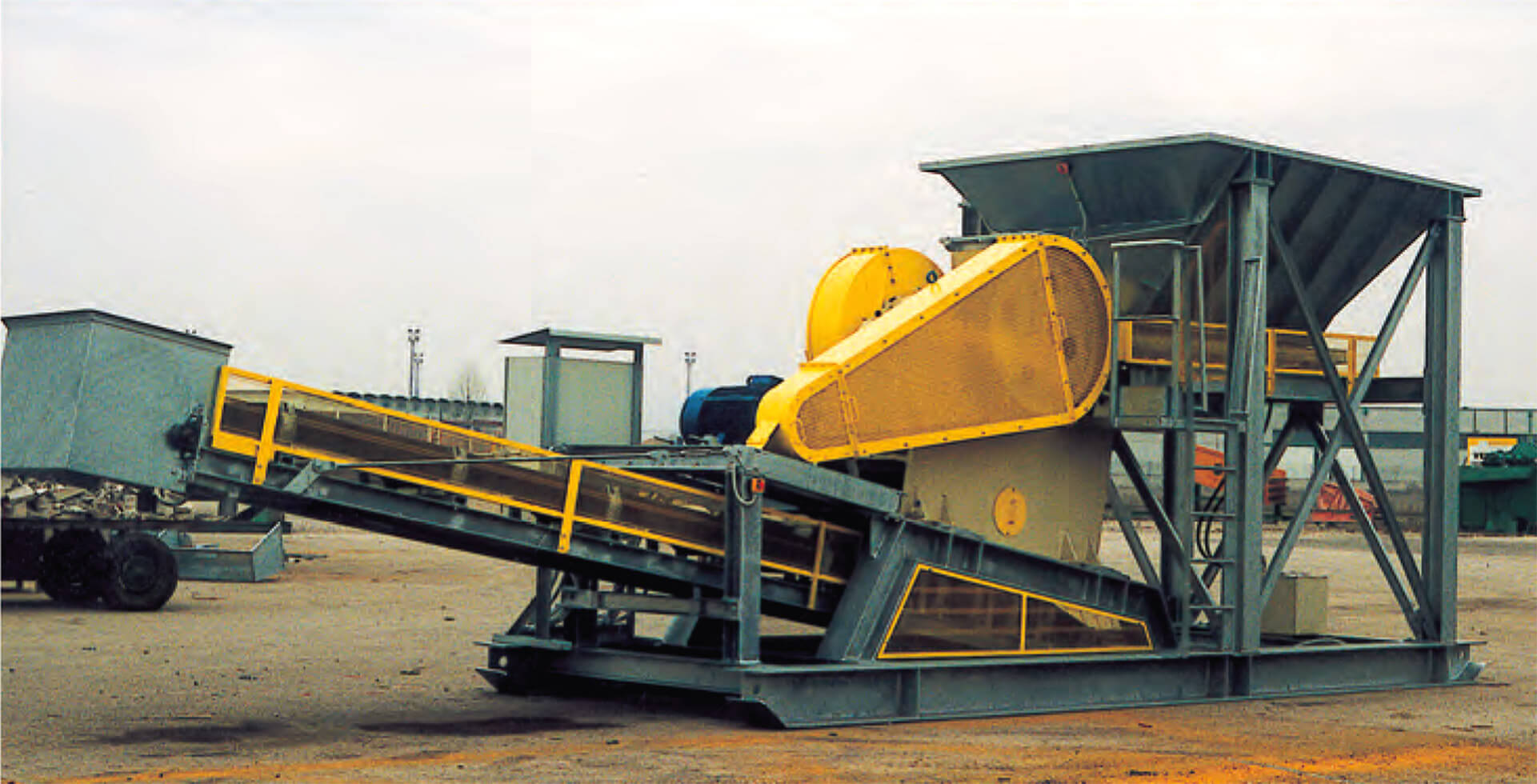 Mobile crushing plants
and machines
with variable capacity
The OMM Telandro crushing plants maintain a high working efficiency both with new crushers and, according to the requests and design requirements, with those overhauled and guaranteed by the intervention of our qualified technicians.
All crushing machines comply with current regulations and EU directives 89/392 CE and subsequent. We can supply the crushing plants ex works or directly to your plant with subsequent assembly and testing.
Write us for further information