Production of
customised
rotary screens
NON STANDARD
MADE IN ITALY
SINCE 1955
OMM Telandro produces rotating screens of the most diverse types and sizes to meet all screening requirements. The rotating screens are expressly designed according to the customer's specifications, based on the production needs and in order to best adapt to the plant to be built.
Drum diameters: from 500mm to 3.000mm
Usable screen length: from 1M to 12M
Capacity: from 5 to 300 M³/H
Dry hole light: from O,8mm to 600mm
Hole light with water: from 1,5mm
Rotary screens for
industrial plants
The drums of rotary screens are made up of thick cylindrical shells at the ends, connected together by a series of electro-welded circular spars and rings. The perforated plates or meshes are welded or bolted to the drum, and therefore easily replaceable as they are not part of the drum's supporting structure. The drum rotates on an inclined axis on solid rubber wheels bolted to 38NCD4 steel shafts.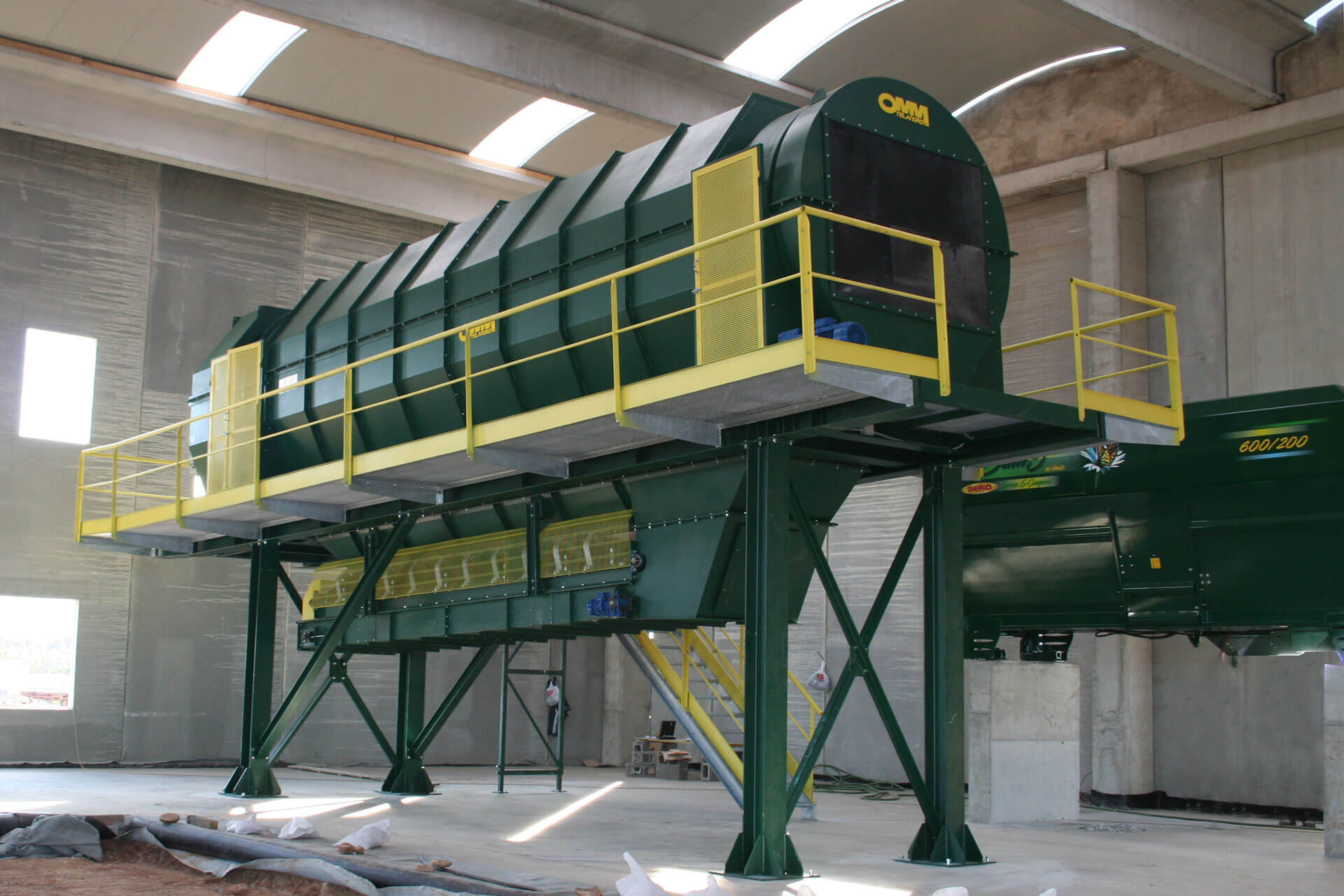 "Rotary screens can be produced in both painted and hot-dip galvanised versions or in stainless steel."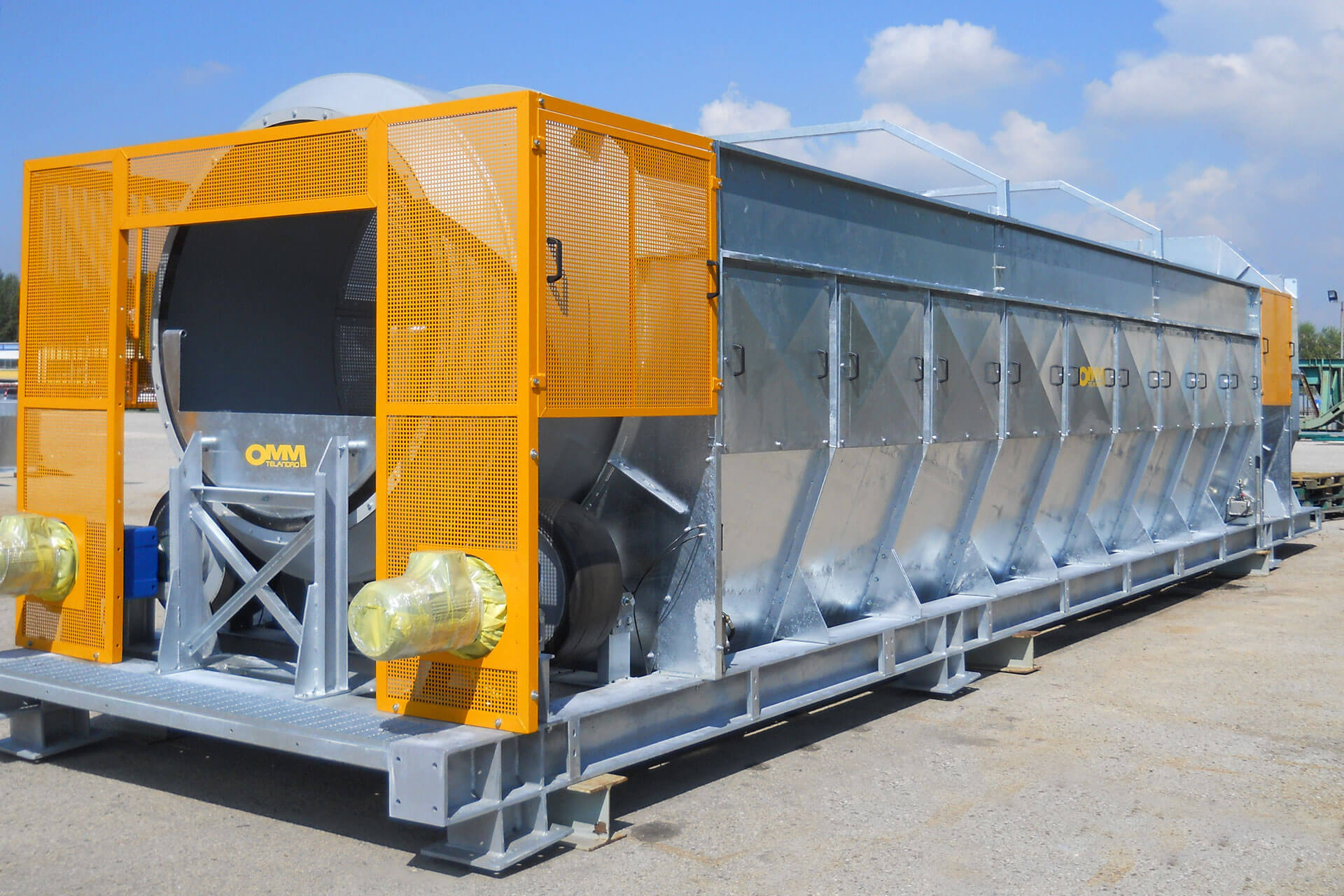 The advantages of
OMM rotary screens
The material is fed into the drum by gravity and rotated several times on itself, thus optimising screening compared to a spiral feed on a horizontal axis. Depending on the requirements, a drive system with a central unit driving the two wheels on the loading side, a double drive system each on one wheel on the loading side, or a central pivot system attached to a blind flange on the overload discharge side is used. The towing system can be with electric motors or with a hydraulic unit.
Handcrafted
rotating screens
Perforated plates and/or iron or stainless steel nets, fixed or interchangeable, polyurethane nets, motorised or idle rotating cleaning brushes, rubber hopper linings, partial or total fairing, circular or octagonal drums, motion and/or slowdown signalling devices are available on request.
OMM Telandro rotary screens are divided into the following types, depending on the production capacity and sector of use of the machines:
Light/medium machine: 4 solid tyred wheels normal series
Heavy machine: 4 solid tyred wheels, heavy duty series
Extra heavy machine: 8 tyred wheels, heavy duty series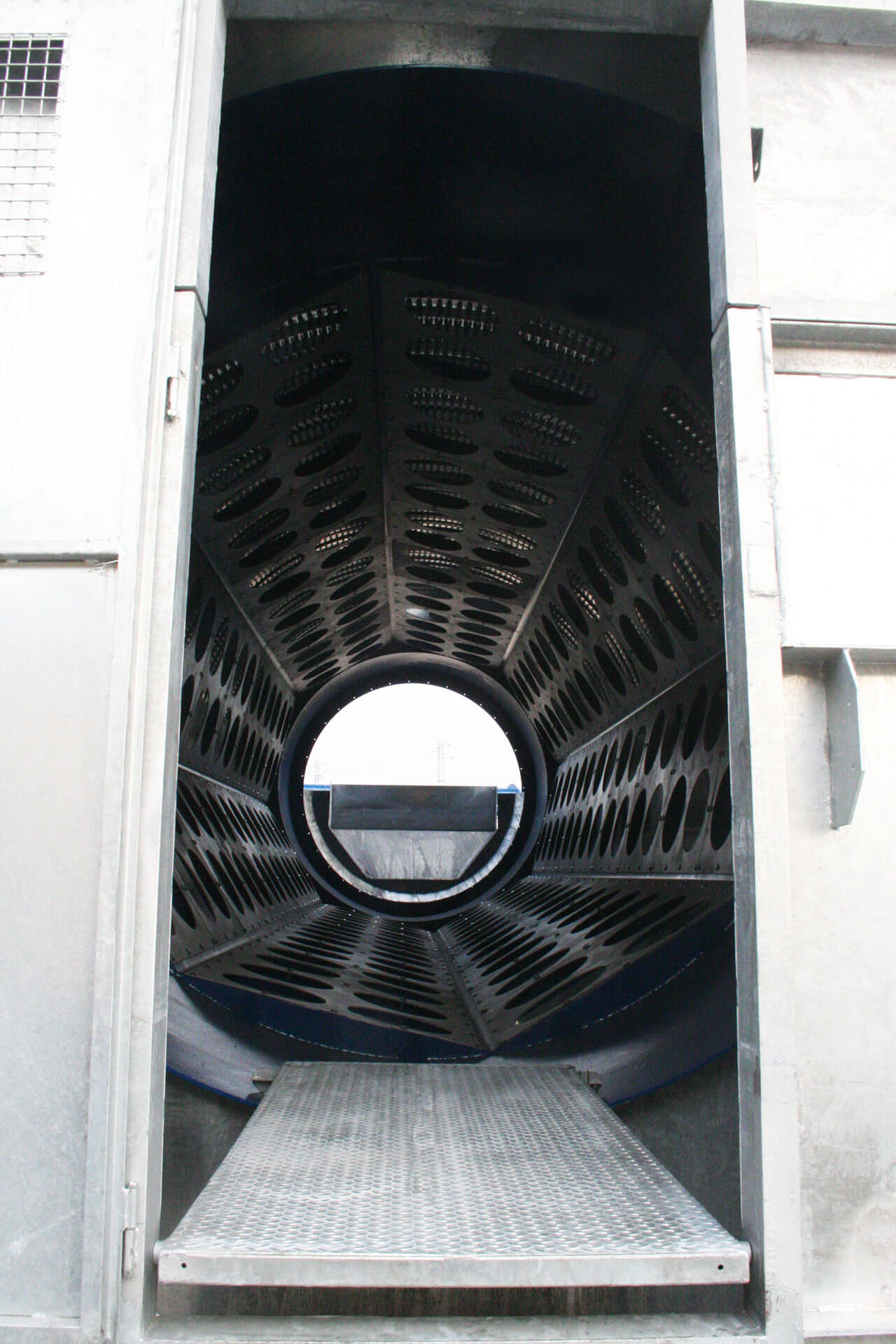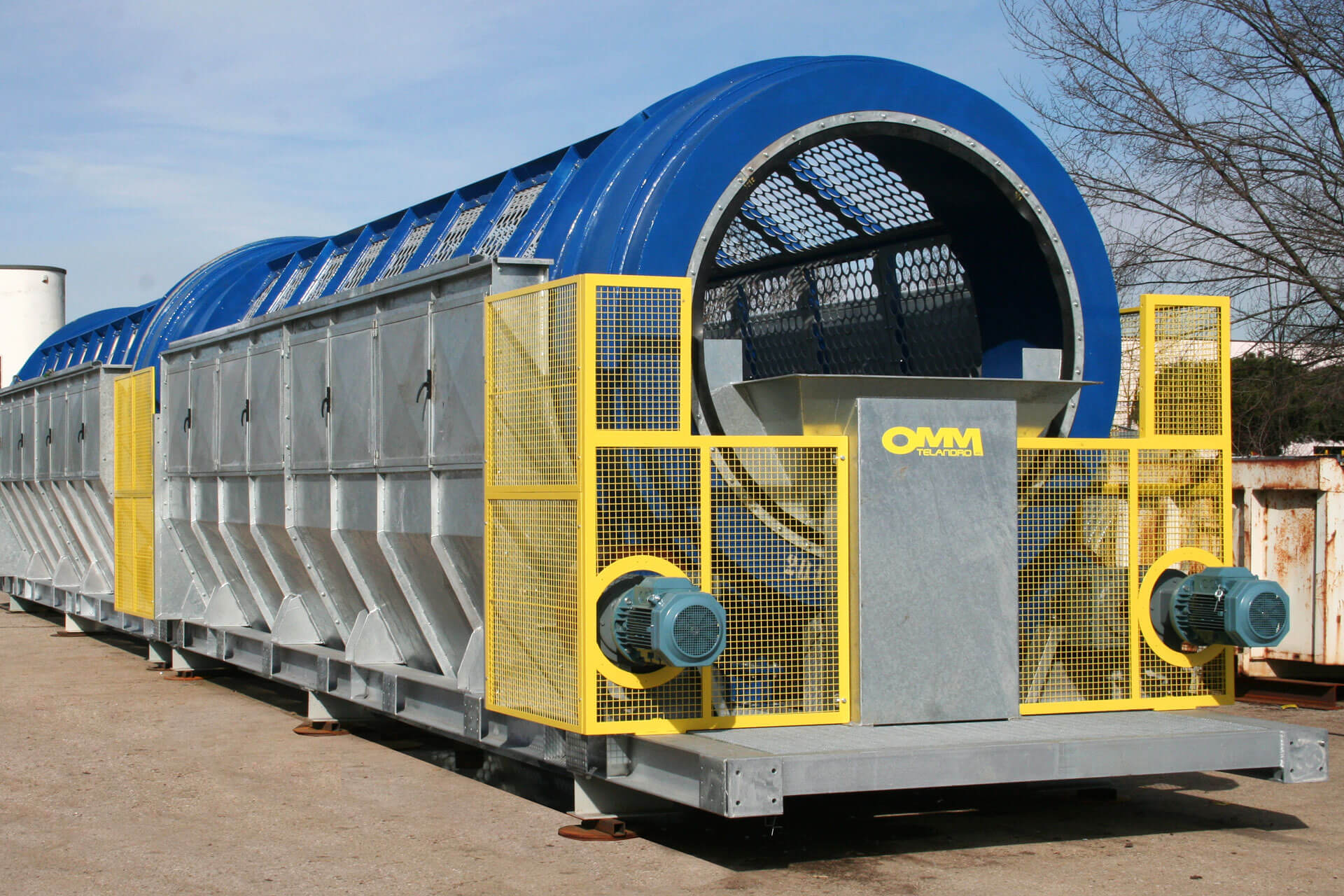 Installation
and testing of
CE-certified
rotary screens
The mechanical components, such as gearboxes, motors, bearings, rollers and belts used by OMM Telandro for the production of rotary screens are of the best brands on the market.
All the rotary screens comply with the current regulations and Community directives 89/392 CE and subsequent. We can supply the screens ex works, or directly to your factory with assembly and testing.
Write us for further information